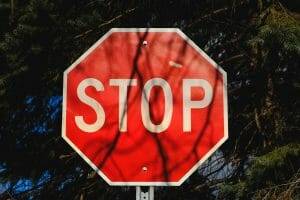 In a rare situation for bankruptcy cases, a judge handed down a punitive fine against a bank on behalf of a debtor who was treated wrongly in the bankruptcy proceedings. In the case, Bank of America was given punitive damages by a bankruptcy judge to the tune of $45 million. In its opinion explaining what happened, and justifying the judgment, the court said it wanted to set an example of the bank and make it hurt so that it was not shrugged off at a board meeting.
This case began after a California couple found itself in financial troubles because of the recent recession and a loss of business. They tried for a prolonged period of time to renegotiate the terms of their mortgage with the bank, and each time they did the bank put them off and at the same time threatened them with foreclosure. This cat-and-mouse game with the bank drove them to filing for bankruptcy.
The couple filed for Chapter 13 bankruptcy, which they hoped would allow them to restructure their debt and work out a plan with the bank to lower their interest rate. That is what should have happened. Chapter 13 bankruptcies are for wage earners who continue to make money and can put together a plan to pay back their creditors under better terms. It benefits both parties because creditors do not have to take a loss, and debtors can still get relief from their financial troubles.
The Automatic Stay in the Bankruptcy Code
Under the Bankruptcy Code, 11 U.S.C. § 362(c)(2), any foreclosure proceedings or other proceedings against a debtor must go under a pause, or in legal terms a stay. This lets the debtor take a break from getting evicted from his or her home, or the results of some other financial stress. The stay is automatic under the law, so there is no excuse when a company violates this provision of the law.
Despite the automatic stay provision of the Bankruptcy Code, in this case the Bank of America continued to evict this couple from their home. Before going to court against them, they should have checked the public records to see whether they had declared bankruptcy, but they did not do it. Even though the company did know about the bankruptcy, they continued to evict the couple. This whole ordeal had a devastating effect on the family.
They sued the bank for violation of the automatic stay provisions in the Bankruptcy Code, and won their case in tremendous fashion. The judge was irate with how the bank treated this couple, and brought the full force of the law against them.
Deciding if Bankruptcy is Right for You
Choosing whether to go through bankruptcy is an important decision. If you are at that point in your life, you have options. No matter what chapter of bankruptcy works best for you, at The Bankruptcy Law Center will help you understand what your options are, and what we can do to fight for you. Contact us today.
(image courtesy of Michael Mroczek)