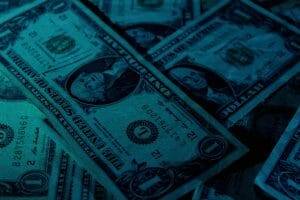 As the coronavirus spreads around the world, more people than ever are considering filing for bankruptcy. The United States has experienced a surge in unemployment applications. With non-essential businesses ordered to shut down, businesses have been forced to lay off employees. Market experts have stated that the coronavirus pandemic will create a massive surge in bankruptcies around the United States.
People on the Verge of Bankruptcy Will File for Bankruptcy
A San Diego man was ready to consolidate his $30,000 debt accrued after divorcing his wife over a year ago. He was bringing in extra income as a rideshare driver and was prepared to pay off his debt. Then, the coronavirus pandemic happened. As a result, he had to reduce his hours as a rideshare driver to protect himself from coronavirus. The shutdowns required by coronavirus made it necessary for him to file for bankruptcy. 
We Will Likely See a Wave of Bankruptcy Cases Similar to the Great Recession
The recent spike in unemployment will cause a large number of new bankruptcy cases as it did during the Great Recession. In 2019, over 770,000 people filed for bankruptcy. During the Great Recession, nearly 1.6 million people filed for bankruptcies in 2010 alone. There have already been as many unemployment filings in the last month as during the Great Recession. We will likely see another large surge in bankruptcy filings spurred on by the coronavirus. 
Consumers will see the economic downturn coming and they will want to get ahead of their crushing debt. The executive director of the American Bankruptcy Institute predicts that filings for bankruptcy will increase in April and then surge through May and June. 
Consumers Typically File Chapter 7 and Chapter 13 Bankruptcies
Consumers typically file two types of bankruptcy, Chapter 7 and Chapter 13. In Chapter 7 bankruptcy, the court will liquidate the debtor's assets that are not protected. After the assets are liquidated, the bankruptcy trustee will use it to pay the debtor's creditors. In Chapter 13 bankruptcy, the debtor agrees to a plan to repay creditors over time through a court-approved repayment plan. 
Chapter 7 Bankruptcies Under the New Stimulus Package
President Trump recently signed a stimulus package that will help consumers recover financially. Part of the stimulus package will allow consumers to file for Chapter 7 bankruptcy while also being able to use the rebate checks from the stimulus package. 
Normally, bankruptcies need to conclude within five years of the filing date. Now, debtors can take up to seven years. Debtors who have already started making repayments using their bankruptcy plan may need to ask the court to dismiss their case and refile. By doing so, they will be able to take advantage of the new provisions. 
Contact Our San Diego Bankruptcy Lawyers
If you need to file for bankruptcy, our lawyers can help. Contact the Bankruptcy Law Center as soon as possible to schedule your initial consultation and learn how we can help you through this difficult time.