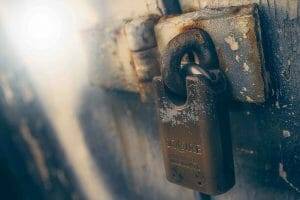 A couple filing a petition pro se (without a lawyer) recently had their case dismissed and their petition for bankruptcy denied. This was the ruling and determination of the Bankruptcy Appellate Court for the 9th Circuit Court of Appeals in In Re Chantel. This case is an example of how valuable and important it is to seek out a lawyer to file for bankruptcy in California.
The ruling, filed on July 18, 2017, affirms a lower court ruling that was very harsh to the petitioners. According to the opinion, the couple who filed for bankruptcy attempted to hide a portion of their assets before filing for bankruptcy, and then failed to disclose the assets during the process. Not only that, but the court also found that they committed fraud, which resulted in the petition being denied.
Hiding Assets in Bankruptcy
When a couple or individual files for bankruptcy under the national bankruptcy code, it is done using federal laws. Not only that, but each form that is filled out is done so under the penalty of perjury laws. This means that when a person files a petition, they are attesting to telling the truth, or be subject to prosecution for lying under oath. But that is not the only negative consequence of lying on these petitions.
The laws that allow for us to file for bankruptcy establish an agreement with the person filing, his or her creditors, and the government. The basic agreement is that the person will declare all assets, all the things he or she has a property or ownership interest in, and if applicable, those will be distributed according to the law to the remaining creditors. For the process to work, each party to the bankruptcy proceeding must be open, honest, and follow the rules.
How a Bankruptcy can be Denied
The right to file for bankruptcy and receive a discharge of your debts is not absolute. In fact, there are many different ways in which a judge could deny a petition for bankruptcy, and all of those reasons are enumerated in the bankruptcy code. A long, complicated, and complex system of laws, rules, and regulations that establish when a discharge for bankruptcy is and is not appropriate.
One of the many ways that a bankruptcy judge can deny a petition for bankruptcy is when the petitioner tries to hide a portion or all of his or her assets. This is established by rule in 11 U.S.C. § 727(a)(2)(A). That portion of the law states that if a petitioner tries to hide, alter, destroy, or otherwise conceal assets before, during, or after filing for bankruptcy, the petition should be denied; that is what happened in this case.
According to the appellate court's opinion, this couple tried to set up a trust that they did not include in their petition for bankruptcy. Because it remained under their control, and for their benefit, it amounted to an asset and was partially the reason why the court denied them the petition for bankruptcy. Would they have had a different result if they had the help of a qualified California bankruptcy attorney?
This case is an example of just how important the right legal team is to filing a successful bankruptcy petition. If you are considering filing for bankruptcy in California, contact us. At The Bankruptcy Law Center we are ready to work with you and help you get the financial relief that you need. We look forward to working with you soon.
(image courtesy of James Sutton)