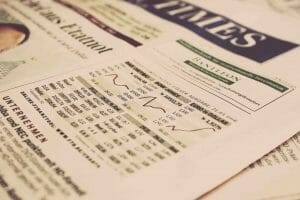 You built your business from the ground up. It is your baby. Your hard work has led to financial success. It has afforded you financial flexibility. Recently, however, market forces and poor decisions have hurt your business and, in turn, affected your quality of life. Your business is currently in debt and needs help. While your business has a strong foundation, crushing debt has made it difficult to operate. Creditors harass you; you constantly struggle with how much business income goes to employee payroll and how much to creditors; you considered layoffs, but do not want to do that to your dedicated employees. Perhaps Chapter 11 bankruptcy is right for your business.
Under section 362 of the U.S. Bankruptcy Code, a company that files for bankruptcy is afforded the "automatic stay." Effective immediately upon filing for bankruptcy, the automatic stay provides a bankrupt debtor with an injunction against creditor collection. In other words, through the automatic stay, creditor collection of pre-bankruptcy debt stops until resolution of the bankruptcy case. As a result, you can focus on reorganizing your business without creditor pressure to repay debt.
Another bankruptcy feature is the right of the debtor to reject executory contracts, per section 365 of the U.S. Bankruptcy Code. An executory contract requires both the debtor and a counterparty to make further performance. Leases are generally executory contracts and can therefore be rejected.
Perhaps you aggressively expanded your business by opening a storefront in another location. You signed a lease that obligates you to pay rent for the space in exchange for counterparty management of that space. However, the new store did not replicate the success of the flagship store; on the contrary, it is a financial drain on your business. Through bankruptcy, you can reject the lease of the other store, terminating all obligations under the lease. Even if the lease was for multiple years, you can reject the lease and walk away.
An added favorable element of Chapter 11 bankruptcy is  advantageous debt financing. Upon the resolution of a bankruptcy case, the court divides the debtor's assets amongst the various creditors based on how each creditor is situated. Oftentimes, only some creditors get a distribution of the assets. As such, creditors holding a better position are more likely to get paid. Creditors extending loans to a bankrupt debtor attain a first-priority security interest in the debtor's assets. This makes financing of a bankrupt debtor easier because lenders who likely would not have extended credit pre-bankruptcy would now be willing.
If your business is in debt and would like a fresh start, bankruptcy may be the right choice. Contact the experienced bankruptcy attorneys at The Bankruptcy Law Center in San Diego to discuss your options. We have the experience, expertise, and knowledge to help you navigate this highly complex process.