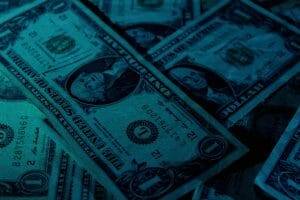 California ranked fifth in average student loan debt at the beginning of 2019. With the average Californian carrying over $37,000 in student loan debt, in addition to credit cards, mortgages, car loans, and personal loans, it is no surprise that consumers would be looking for relief. One option for such .
Bankruptcy Basics
Bankruptcy is primarily legislated by federal statutes. Although there are multiple forms of bankruptcy, Chapter 7 and Chapter 13 are the most common. Both are effective at relieving your debt stress, but they work in different ways. Chapter 7 bankruptcy requires the sale of your property to partially pay your debts, after which your debts are considered satisfied and you will not be required to pay on them any further. Chapter 13 bankruptcy, however, involves creating a payment plan to pay off a portion of your debt over a set period of time, after which the remainder of your debts will be forgiven.
There are some debts that cannot be discharged, or forgiven, by bankruptcy proceedings. These non-dischargeable debts are the same for both Chapter 7 and Chapter 13 bankruptcy and include:
Alimony

Child support

Student loans

Many tax debts

Debts not listed on your bankruptcy paperwork

Secured debt, such as car loans or mortgages, if you wish to keep the property
Anyone filing Chapter 7 bankruptcy in California must pass the California means test.  The good news is that, if your income is below the median income in California, which was just over $71,000 in 2017, you are exempt from the remainder of the means test. However, if your income exceeds the median income, then you will have to complete the calculations required by the means test in order to determine your eligibility for Chapter 7 bankruptcy. If the means test reveals an ability to repay a portion of your debts, you may instead be required to file a Chapter 13 bankruptcy. If you file a Chapter 7 bankruptcy and your filing paperwork demonstrates that you would not pass the means test, then the court can convert your case to a more appropriate filing chapter.
There are two key exemptions to the means test. The first is for debtors whose primary debts are not consumer debts, such as credit cards. The second is for disabled veterans whose debt was accrued during active service.
Determining Your Income
The means test relies on your income levels. However, the amount of your income is based only on your average monthly income over the past six months. This amount should include not only any regular paycheck, but any income at all, such as rental income, unemployment income, or even retirement plan payouts. Once you determine your average monthly income, multiply it by 12 to determine whether or not your income exceeds the median income in California.
Contact an Attorney Today
If you are considering bankruptcy as a solution to your debt, contact an experienced bankruptcy attorney. The attorneys at Bankruptcy Law Center will be able to help you determine when and which kind of bankruptcy you should file. Contact us today to schedule a consultation.