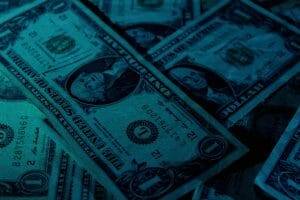 A California bankruptcy court recently confirmed a violation of the Bankruptcy Code's discharge injunction, but chose not to sanction the party at fault. The case, In re Torres, presented the issue of whether a debt collector violates the discharge injunction of the Bankruptcy Code and whether the violation should result in sanction.
The Discharge Injunction
Filing for bankruptcy can be an important tool for those looking to escape the crushing and sometimes relentless pressure of mounting debts. Within the Federal Bankruptcy Code are many options for eliminating debts, restructuring debts, and dealing with debt in a way that provides relief to the debtor.
Bankruptcy relief would not be effective, however, if after the proceedings were finished creditors could resume collection efforts. Even if such efforts were hollow, there are many who would need to be protected from the efforts of aggressive collectors seeking to obtain money from a former creditor.
That protection is found in the Bankruptcy Code and is knowns as the discharge injunction. This is a legal term, but its name explains what it is. After a bankruptcy is completed this is known as discharging debts (or reducing debts depending on the chapter used). Once debts are discharged former collectors a prohibited from collecting on former debts.
When a court prohibits an action, under legal terms it is known as an injunction. That is why the primary protection for those completing bankruptcy is known as discharge injunction. Violating an injunction can bring severe penalties from a court. Anytime someone goes against a court order they are subject to contempt of court sanctions.
Results of This Case
What happened in this case was an interesting twist on discharge injunctions. In this case, the dispute was over whether a debt holder could continue a case against the former business of an owner operator who declared bankruptcy. The reason it was important to decide was because the original lawsuit against the business also contained allegations of alter ego liability.
Alter ego liability is a legal doctrine which holds certain business owners liable for the debts of the company. Liability only attaches if it can be shown there was no effective difference between a company and owner for purposes of debts, money management, and so forth. In these cases a judgement against a company will be collectible against the owner, and the reverse can be true in other cases.
In this case the original complaint owner did not dismiss the charges of alter ego liability against the owner of the company. As a result the court found that the discharge injunction had been violated, and ordered the lawsuit be dismissed against the former owner for liability.
Relief in California With Bankruptcy
This case illustrates the wide reaching impact of a successful bankruptcy. But it also illustrates how important it is for anyone considering bankruptcy as an option to have qualified bankruptcy legal counsel. Contact us today.
(image courtesy of Aidan Bartos)