Many people in San Diego and nationally may think that bankruptcy, and especially Chapter 7 bankruptcy, is for the poor or downtrodden. That's a complete myth, and a recent article discussing how often former NFL football players go bankrupt is proof of that.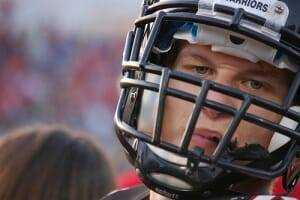 Study Shows High Rate of NFL Players Go Bankrupt
The article uncovered that within 12 years of leaving the NFL, one in six players file for bankruptcy (although the article does not specify whether that's Chapter 13 or Chapter 7). There was no correlation between how much a player earned when he was playing, and the likelihood of filing bankruptcy.
Those figures are much higher than those within a Sports Illustrated article, which had previously found that within two years after retiring, 78% of NFL players file for bankruptcy or have some kind of "financial stress." The current study showed only 2% of NFL players filing for bankruptcy within two years of retirement.
The problem demonstrates that bankruptcies aren't just for those who have nothing. The study notes that often, the more income a person has, the more he or she is likely to take on debt. That's just a natural human reaction. And decreasing expenses when income decreases is often difficult or impossible to do.
How Do Debtors Keep Their Assets In Bankruptcy?
Generally, for Chapter 7 and Chapter 13 bankruptcy, courts will look to only your past six months' worth of income—so the fact that you (or an NFL player) may have previously made millions doesn't mean much if there are little or no current earnings.
People who file for bankruptcy may have many possessions, but that doesn't mean it will all be taken. An NFL player may have an expensive car, but if the car has a loan on it, it may have little equity. Much or all of a player's homestead may be exempt from being taken by a bankruptcy trustee. There are other exemptions to protect assets, including up to $24,000 in personal property, if someone doesn't own a house. A player who may have put amounts into a real retirement account may be able to keep the account in its entirety.
That's not to say that some of these athletes are walking away from their bankruptcy without any debt but retaining everything they own. Many may voluntarily surrender expensive furniture, additional cars, or other surplus, luxury items that they don't want, use, or need. In many cases, they may be paying the bankruptcy court in cash in return for being allowed to keep property.
Some may be filing Chapter 13 bankruptcy, which, unlike Chapter 7, requires payments to be made through a plan, but in return a debtor gets to keep items of value.
There are options for those who have assets but want to file for bankruptcy. With some creativity, and a good use of California's bankruptcy exemptions, even a well-off Chapter 7 or 13 debtor may find themselves coming out of a bankruptcy without losing significant assets.
Regardless of your financial situation, bankruptcy may be right for you. Let experienced San Diego bankruptcy attorneys discuss how to best protect assets through careful bankruptcy planning. Contact the Bankruptcy Law Center for a free consultation today.