One of the biggest benefits that San Diego bankruptcy clients find that a Chapter 7 bankruptcy provides them is what is known as the automatic stay. You may be aware of what the stay is, but you may be surprised at how powerful a tool it is, and how seriously courts take violations of the stay.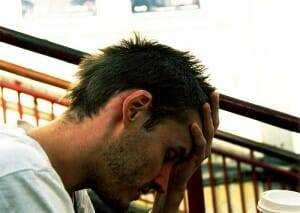 What is The Stay?
When you file a Chapter 7 or 13 bankruptcy, an automatic stay goes into effect. This is a "freeze" on all collection attempts against you. Whether the collection is informal, such as a phone call, or whether collection is happening in litigation, any attempt to collect money from you in almost any way shape or form, including enforcement of judgments or contracts, is prohibited by the bankruptcy code.
There are limited areas where the stay doesn't apply, but the most common are alimony and child support collections, which can continue despite the stay.
Any action taken while the stay is in effect is usually void or voidable; in other words, it has no legal force or effect. If a creditor obtains a judgment against you during the stay, the judgment means nothing.
Violations of the Stay
The greatest power of the stay is the bankruptcy court's ability to impose sanctions, including attorneys fees, against creditors that violate the stay willfully. In practical terms, if a creditor violates the stay, they could end up owing you money.
The only requirement is that the creditor is aware of the bankruptcy, which they usually will be if they are included on your bankruptcy schedules. But once they are aware, if they violate the stay, even accidentally, or without the intent to do anything wrongful, they may end up owing you money.
In fact, in some cases, the stay may be applicable to a co-debtor. For example, if you and your wife are co-debtors on a credit card, and only you file for Chapter 7 bankruptcy, the creditor may violate the automatic stay by trying to collect that debt from your spouse.
Relief From Stay
In some cases, a creditor can seek relief from the stay—a motion asking for special permission to continue collecting while the stay is pending. This motion is rarely granted for unsecured creditors (credit card companies, for example).
Often, mortgage lenders (which are secured creditors) will ask for such permission so that they can continue a foreclosure case. This is because their foreclosure case and any pending sale of your property will be stopped by the stay. However, if your property has already been sold in foreclosure (or if you are a tenant, if your landlord already has a judgment for possession), the stay may not prevent your lender or landlord from evicting you. This is why it's important to time a Chapter 7 bankruptcy to make sure you are doing it early enough to get the benefits of the stay.
If you're considering bankruptcy, make sure you use all of its benefits to your advantage, and that you have attorneys that know how to protect your rights. Let experienced San Diego bankruptcy attorneys evaluate your case and discuss with you the best and safest path to discharging all of your debt. Contact the  Bankruptcy Law Center for a free consultation today.
Photo Credit: andronicusmax via Compfight cc