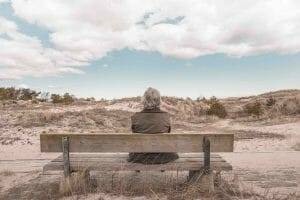 One of the important assets that can be protected during a bankruptcy are vital retirement funds that one accrues over a lifetime of working. For years the federal government has provided protections and incentives to people so they can save for retirement, and one of those protections has been in the Bankruptcy Code.
Under the provisions of the Bankruptcy Code, funds that are in an account that is exempt from taxation under certain sections are also protected from bankruptcy trustees. Those sections of retirement include:
401 (401k accounts);

403

408

408

408A

414

501(a).
Those sections of the Tax Code provide shelters with tax benefits for funds that a person saves in hopes of one day retiring. In addition to these sections, recent Supreme Court cases have clarified and expanded the meaning of retirement accounts for purposes of the Bankruptcy Code.
Retirement Accounts and Divorce
While those actual accounts are still protected in the event of a bankruptcy, that can change if a person is going through a divorce. This is what we learned from a recent decision out of the Eight Circuit Court of Appeals in September. That case, In re Lerbakken, should be instructive for anyone with a retirement account considering bankruptcy. It is also an important lesson for those preparing bankruptcies and retirement accounts.
The facts of the case are not terribly complex. A man who divorced his wife soon after filed for bankruptcy under Chapter 7 of the Bankruptcy Code. It is no secret that divorce brings with it many difficult financial problems and often leads a person to file for bankruptcy as a way to resolve some of those issues.
As part of the divorce decree, the man was entitled to half of the retirement account of his wife, stored in a 401K account. When he filed for bankruptcy under Chapter 7, he listed this account as exempt from the bankruptcy estate. But this exemption drew a challenge, and the bankruptcy judge ruled that it was not exempt. According to the bankruptcy court, the account was a retirement account of his wife's and once it became part of the divorce settlement, it was no longer a protected account.
The Eighth Circuit Court of Appeals agreed with the lower court. They reasoned that once the funds were divided and became part of the divorce decree, they were no longer retirement funds as defined by common terms and in accordance with Supreme Court cases such as Clark v. Rameker. That case addressed the issue of whether IRAs were also exempt from bankruptcy petitions. Under the logic of Clark, the court ruled that only accounts used for retirement funds are exempt in bankruptcy.
Complexity of the Bankruptcy Code Requires Professionals
This case illustrates the complexity and number of rules that make up the bankruptcy legal landscape. If you are considering bankruptcy as a way to improve you or your family's financial problems, contact us. At the Bankruptcy Law Center our team of dedicated bankruptcy legal professionals will guide you through your options and help you come to a resolution.
(image courtesy of Mikael Kristenson)