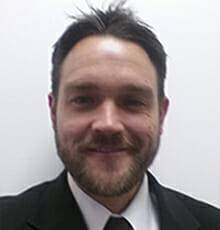 AHREN A. TILLER ESQ.
SUPERVISING ATTORNEY
Attorney Ahren Tiller has been extensively practicing in the field of Bankruptcy Law for his entire career. Ahren Tiller is one of only four Attorneys in California tripled certified as a Bankruptcy Law Specialist, Consumer Bankruptcy Law Specialist, and a Business Bankruptcy Law Specialist. He is certified by the California State Bar Board of Legal Specialization as a Bankruptcy Law Specialist, and also certified by the American Board of Certification as both a Specialist in Business Bankruptcy Law and Consumer Bankruptcy Law. Ahren Tiller is the youngest Attorney in California to have achieved certification in all three specialty areas of Bankruptcy Law.
He has been the attorney of record on over 8,000 bankruptcy cases in the United States Bankruptcy Court for the Southern, Northern, Eastern and Central Districts of California, and has been the attorney of record in over 50 adversary proceedings in the United States Bankruptcy Court for the Southern District of California. Furthermore, he has been appointed by the court as the Debtor's Counsel on multiple successfully confirmed Chapter 11 reorganization cases. Mr. Tiller has successfully prosecuted many cases to trial, whereby he has obtained verdicts after trial in excess of $1 million. Ahren Tiller has worked on multiple appeals in State and Federal Court, and has orally argued matters before the California's 4th and 2nd Circuit Court of Appeals and the Federal 9th Circuit Court of Appeals.
Attorney Ahren Tiller is a member of the National Association of Consumer Bankruptcy Attorneys, American Bar Association, Federal Bar Association, San Diego County Bar Association, and a board member of the California Bankruptcy Forum. He was the 2017 President of the San Diego Bankruptcy Forum, and still serves as a board member on the SD BK Forum. Further, he was a committee member on the Southern District Bankruptcy Court's Chapter 13 Rights and Responsibilities Committee, and participated in the Judge's committee to draft the new Southern District form Chapter 13 plan. He has completed over 200 hours of continuing legal education in the field of bankruptcy law, and has attended multiple conventions and seminars covering multiple areas of bankruptcy law.
Further, Ahren Tiller focuses a significant portion of his practice on Consumer Protection litigation. He is currently a lead attorney on multiple class action lawsuits filed on behalf of a class of consumers. He has successfully litigated multiple actions in federal district court under the Fair Debt Collections Practices act, Telephone Consumer Protection Act, Fair Credit Reporting Act, and California's Unfair Competition Laws.
Thus, if you have a complex Chapter 7, 13, or 11 bankruptcy case, or need other debt related assistance, or are facing a trial in Bankruptcy Court, Federal District Court, or State Court, Ahren Tiller is ready to assist.
Media:
Watch Attorney Ahren Tiller argue before the Ninth Circuit Court of Appeals via Zoom:
Youtube: https://www.youtube.com/watch?v=xE3FkhSysoY&feature=emb_logo
PDF: https://cdn.ca9.uscourts.gov/datastore/opinions/2020/11/25/19-55393.pdf
Bankruptcy Court rules that $432,000 of a Medical Doctor's medical school student loans are discharged in Bankruptcy.
The help you need when you need it most
We are on your side, We work with you to take charge of your debt–and your life–and move toward financial independence.
SCHEDULE A FREE CONSULTATION

I was looking for a San Diego bankruptcy lawyer and I found them!! I can't say enough about how professional and helpful They were during a VERY hard time in my life. I thought I was going to lose everything, including my home. They helped to keep my house all my cars and get out from the credit cards the were ruining my life.

I cannot thank the lawyers and staff enough. I would normally never write a review for legal services, however these professionals really deserve the recognition. If you are facing any type of financial troubles, I would definitely call them. I highly recommend them!

Ahren Tiller and the Bankruptcy Law Center were excellent. From the moment we walked in the door they were great with us. They do not push bankruptcy on you...they try to help and if there are other options before bankruptcy, they let you know.