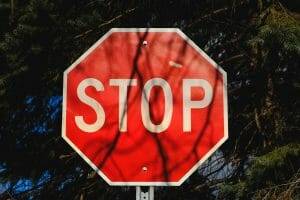 One of the most important and fought over areas of bankruptcy law is the automatic stay. This portion of the law is known as the automatic stay provision, and can be found in 11 U.S.C. § 362(k). It is important because of the protections it provides to debtors filing for bankruptcy in California or elsewhere.
The 362(k) stay states that anytime a debtor files a petition for bankruptcy, there is an automatic stay granted by operation of law stopping all collection efforts against a debtor. In fact, once the stay has been issued and a creditor is aware of the stay, violation of the stay then creates a legal right of action against the creditor.
This automatic stay provision is fought over so vigorously precisely because of the legal ramifications that attach to any violation of it. For example, if a creditor is put on notice that a bankruptcy has been filed for a debtor, then further efforts to collect against that debtor will bring about the judgment of a federal district court, and end up costing the creditor large sums of money.
Stay Violations and Consequences
This is particularly true when a large company is involved, and the stay is violated system-wide. That is what is alleged to have happened in the case of Lund v. CenturyLINK, Inc. In that case, a group of defendants claim that the major company involved continued to make collection efforts, including threats of sending their file to a collection agency.
That is what is so concerning about cases like these. The law is established to protect debtors who file for bankruptcy, and ensure that companies large and small get in line and follow the legal procedures involved in getting a debtor to resolve their debts in court. When those procedures are violated, and collection efforts continue, debtors have rights.
Purpose of the Automatic Stay
The defendants in the Lund case wanted the federal district court judge to throw the case out, but he refused. The primary reason lies in the purpose behind the automatic stay protections found in the U.S. Bankruptcy Code. That purpose has at least two very important purposes: First, protect debtors from unscrupulous collectors, and second, empower debtors with a cause of action, maintained by a bankruptcy attorney, to enforce the automatic stay.
If a company is in violation of the automatic stay provision of the Bankruptcy Code, the penalties can be harsh. They range from damages that the debtor experiences because of the illegal collection efforts, and can include attorney's fees for all the plaintiffs involved. This may not mean much to a small company with one violation, but a large company with bad policies can soon find they are liable for many thousands of dollars because of any violations.
Your California Bankruptcy Attorneys
At The Bankruptcy Law Center, our group of dedicated legal professionals know how to protect all the rights of debtors who file for bankruptcy. This includes the automatic stay which comes with every bankruptcy petition, and should stop all debt collectors from contacting you. If you are considering bankruptcy, contact us today.
(image courtesy of michael-mroczek)