Serving the Westlake Village, CA area and surrounding communities. Come meet with an expert bankruptcy attorney and get a free analysis of your legal options.
---
ABOUT OUR FIRM: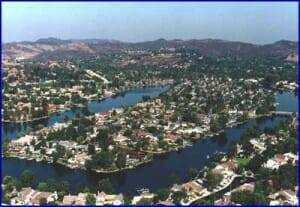 Are you looking for the right bankruptcy lawyers that serve Westlake Village? You've found them at the Bankruptcy Law Center. We've helped thousands of clients get debt relief and deal with their toughest financial problems.
Our offices are conveniently located and an experienced Bankruptcy Law Center attorney will meet with you and give you a free analysis of your legal rights and options. Our sole mission is to help people facing tough financial times—out of control credit card debts, foreclosures, repossessions, garnishments, bank levies, taxes, evictions, lawsuits and harassing phone calls.
Our clients have suffered unemployment or substantial decreases in income, severe medical bills and struggling or failed small businesses. We're here to help. We can stop creditors from harassing you, lower your payments, stop a repossession and even save your home. We will even show you how your credit will improve and recover! Call us and get your life back on track.
The help you need when you need it most
We are on your side, We work with you to take charge of your debt–and your life–and move toward financial independence.
SCHEDULE A FREE CONSULTATION

I was looking for a San Diego bankruptcy lawyer and I found them!! I can't say enough about how professional and helpful They were during a VERY hard time in my life. I thought I was going to lose everything, including my home. They helped to keep my house all my cars and get out from the credit cards the were ruining my life.

I cannot thank the lawyers and staff enough. I would normally never write a review for legal services, however these professionals really deserve the recognition. If you are facing any type of financial troubles, I would definitely call them. I highly recommend them!

Ahren Tiller and the Bankruptcy Law Center were excellent. From the moment we walked in the door they were great with us. They do not push bankruptcy on you...they try to help and if there are other options before bankruptcy, they let you know.