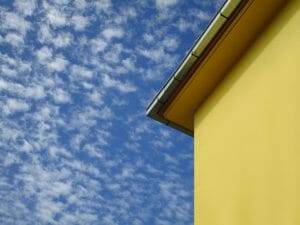 The appellate court responsible for reviewing bankruptcy appeals in California recently handed down an opinion that raised some interesting points about homestead and wildcard exemptions. In that case, Ziegler v. Casey, the court looked what a man did with his homestead exemption and whether he would have to pay any of it back.
In 2013, a man filed for bankruptcy under California and federal bankruptcy laws. Fortunately for him, he had a great deal of equity in his home. During the course of his bankruptcy the man filed for a homestead exemption of $75,000, and nobody objected to this amount. Eventually, his home was sold, and the bankruptcy trustee transferred the $75,000 to the man. But homestead exemptions cannot be used for just anything a person wants. In fact, the law of exemptions can get quite complicated.
How Bankruptcy Exemptions Work
In a bankruptcy, a person, family, or company experiencing financial difficulties takes their case to court, and asks a judge to wipe out burdensome debt in exchange for a new start. As part of the process, the court will appoint a trustee who takes ownership of the person's existing property. That property is sold and distributed among the creditors who are owed money, and it is done in an orderly fashion so no one party is unduly burdened by the excused debt.
While the trustee has enormous powers to distribute the property of someone declaring bankruptcy, there are exceptions to what can be distributed. For example, under California law a person filing for bankruptcy can ask the court to exempt a portion of equity in a home from being distributed by the trustee. This is known as the homestead exemption, and depending on the personal situation of the creditor, ranges from $75,000 to $175,000.
One caveat to this homestead exemption is how those funds are used if a home is sold and equity is retained by the person filing bankruptcy. Under California law, whatever amount a person exempts as homestead funds must be reinvested in a homestead within six months of the exemption being granted and becoming final. That is what got this person in this case in trouble.
Court Makes Man Payback Exemption Funds
In this case, the man received his $75,000 in homestead funds, but spent the money on several different things. Some of the money went to pay back a personal loan, rent, and other family expenditures. The trustee in this case waited until the six months was up, and then demanded an accounting of what happened to the money. Once it was shown that he did not spend the money on a new homestead, the court ruled that he had to pay it back.
The man appealed this decision, and asked that the court apply a portion of his homestead exemption under the wildcard exemption. This would allow him to claim that portion of the homestead exemption he had not exempted earlier. But the court denied this request, showing once again how complex bankruptcy laws are, and why it is so important to contact the right law firm when considering bankruptcy. At The Bankruptcy Law Center we have the experience your case deserves, contact us today.
(photo courtesy of Gustavo Belemmi)