Last month, we discussed some of the effects that a corporate or city bankruptcy could have on the everyday consumer. We talked about what happens to pensions and retirement accounts when a company goes bankrupt. But a recent high-profile bankruptcy is again highlighting how a consumer is affected when big companies file for bankruptcy.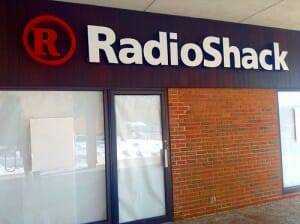 Radio Shack Wants to Sell Data
As you may know, long-time retailer Radio Shack is closing its doors and going out of business. Other than huge "everything must go" sales, you may not think that affects you too much. But think again.
As a plan to pay off its creditors in the bankruptcy, Radio Shack needs to sell its assets. That includes all the stuff it sells, its equipment, its stocks, everything. But it also includes one more thing: Your personal information.
That's right. You know how retailers often ask for your personal data at checkout, presumably to mail you coupons and deals? Well, that data has a value on the open market. And even though you didn't agree to have your information sold, it can be ordered sold by a bankruptcy court. That's exactly what Radio Shack's bankruptcy court is doing.
Its estimated Radio Shack has 65 million names and 13 million email addresses, and that the asset sale may include customer shopping habits as well.
Challenges to Sale Await
The sale has actually already occurred, but a bankruptcy court still has to approve it. As you can imagine, there are legal challenges to the data sale. Texas, in fact, is trying to have the sale blocked, because Texas has laws that companies can't use personal information in ways that violate the way it tells people the information will be used. Radio Shack told people their personal information would never be sold.
Some challenges aren't just about protecting the consumer. Some, like the one being made by AT&T, are seeking to stop the sale because they don't want information to fall in the hands of a competitor, the way Radio Shack's might.  AT&T says that some of the data being auctioned off actually belongs to it, as the data relates to customers with mobile accounts opened and set up through AT&T in Radio Shack stores.
This isn't the first time consumer data has been sold in a bankruptcy proceeding. In 2011, Borders auctioned off the personal information of its customers as well.
Other than individual state laws, there is no bankruptcy law preventing sales of customer data. It's easy to imagine what would happen if a company with more personal information than Radio Shack went under. Still, the FTC always has the ability to intervene in these cases, under the authority to protect consumers. It has done so in the past, but it isn't saying if it will do the same thing here.
Do you have questions about your bankruptcy? Let our experienced San Diego bankruptcy attorneys evaluate your Chapter 7 or Chapter 13 bankruptcy and discuss a fresh financial start with you. Contact the Bankruptcy Law Center for a free consultation today.
Photo Credit: JeepersMedia via Compfight cc