Facebook, Twitter, Snapchat, and other similar social media platforms offer new and exciting ways to communicate with those around us. A study by the Pew Research Center shows that around 71% of adults used Facebook in 2014, with 52% of adults using more than one social media platform. Furthermore, the use of social media no longer requires that we be tethered directly to our laptop or desktop computer; we can capture an image, write a clever anecdote, and broadcast it to the world directly from our cell phone while waiting to cross the street.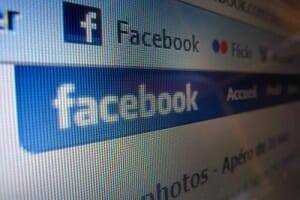 As innocuous as social media may seem, the ripples of its use can reach areas of our lives that may not seem obvious at first glance. One such area is the courtroom. In some cases, posts and communications through social media may affect the outcome of your litigation, for better or for worse.
How Does Social Media Become Evidence?
Generally speaking, evidence from social media is open to discovery. Attorneys from both sides may request that the court order the opposing side to provide access to social media accounts when there is a reasonable belief that the account contains relevant information.  Issues such as accounts with multiple users (think of a family account, or a social media account for a corporation) may provide extra hoops to jump through, and very rarely is any one piece of evidence enough to make or break a claim, but when appropriate, courts are willing to consider the value of social media as evidence.
The use of social media posts during a trial or litigation can take many forms. Imagine that Party A argues substantial injury from an accident on private property owned by Party B.  Party A argues that because Party B failed to maintain her property, he was injured and is no longer able to work. If Party B finds photos from a recent ski trip that Party A has posted on his Twitter account following the accident, the evidence may be admissible to refute the extent of Party A's injuries.
In some bankruptcy motions, social media accounts may also be seen as an asset to be accounted for. Entire lawsuits have centered on the issue of whether a social media account is private property, or the property of the bankruptcy estate to be transferred during bankruptcy proceedings.
Deleting Posts
Whether you should or should not remove posts from social media is a very important question. Generally, removing posts in anticipation of litigation has the potential to be extremely damaging.  
In some cases, an individual may rush to delete any incriminating evidence from his or her accounts in anticipation of litigation, which can prove to be a rather impactful mistake. When you delete social media postings tied to pending litigation, your adversary may argue that you took such action in a deliberate attempt to frustrate the development of the case. Your adversary may petition the court to draw the inference that the deleted information would have weighed heavily in their favor, as the only reason you would delete the information is to stop them from accessing valuable data. In these cases, the court is likely to side with the party denied access to the content.
Seeking Help
As our daily lives become more entangled with our digital presences, it is important to be wary of the possible complications that can arise when the two worlds collide. If you have any questions regarding the impact that social media may have on your bankruptcy litigation, or any other matter relating to bankruptcy, reach out to the Bankruptcy Law Center. Our team is experienced in representing clients across a number of bankruptcy issues. We commit to resolving our clients' issues and concerns in a manner that is both professional and efficient.  If you are seeking the services of a California bankruptcy attorney, reach out to our offices today for a free consultation